Neither quite the same, nor quite another:

Minimal Difference and the Sonic Real in the music of Éliane Radigue

Éliane Radigue, now well known for using an ARP 2500 synthesizer to write her music, spent her early years composing with two tape decks, a microphone, and speakers. It is with this minimal studio system that Éliane was able to create several feedback based musical masterworks. A deep and spiritual composer, she employed her compositional methods with exactitude.
Examining hercompositional technique through the lense/gaze/grimace of Lacan's Real provides a unique perspective to a rich method. This paper draws a fundamental connection between the early tape music of Éliane Radigue to the Sonic Real by examining two of her pieces (
Opus 17
and Vice-
Versa
). Far from imposing a philosophical context onto Éliane's music, her own view points on her methods of composition are not at all far afield from the concept of Minimal Difference as it pertains to the Lacanian Real.
In addition, it seems that the
Etude
from her composition
Opus 17
utilizes the same compositional technique as Alvin Lucier's
I am sitting in a room
and was created at the same time (1970), however with a completely different philosophical approach.
In the feedback-based music of Éliane Radigue we have a ring side seat in the world of self-referential compositional methods and its implications. Her music is a bridge across the Parallactic Gap of Minimal Difference, and the Real emerges not through trauma or terror, but through healing and wholeness.
Read More...
research
éliane radigue, minimal difference, feedback, opus 17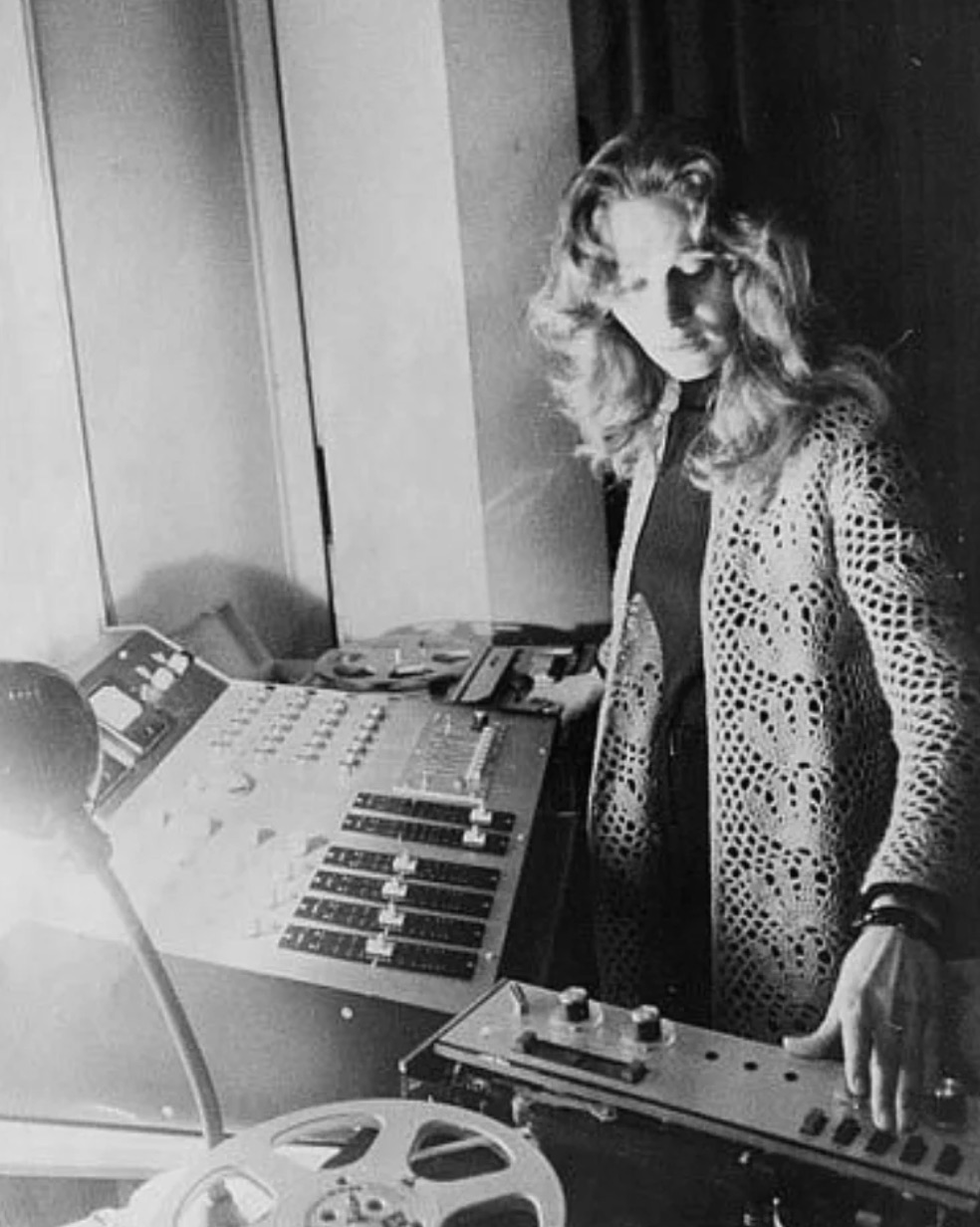 Photos from left to right: Éliane working in her home studio by Yves Arman, the Korean DMZ by Harbage, from Man an his Symbols by Jung, setting up for the premier of Chry-ptus by Yves Arman.